Foreside RIA Services
NEW RIA REGISTRATION
Foreside RIA Services
BREAKAWAY RIA REGISTRATION
Leaving your current affiliation? Diligent advanced planning is critical to successfully transition from a traditional brokerage or existing advisory affiliation to running your own RIA.
Foreside combines independent legal services with expert compliance advice to get you from where you are today to where you want to be tomorrow.
— Pre-registration consulting
— Preparation and filing of Form ADV & Form CRS (if applicable)
— State/SEC registration/notification filings and IAR registrations, including exam waiver requests
— Investment management agreements
— Extensive phone interview with principals to review specific registration issues
— Tailored manual with written policies and procedures
WHAT OUR CLIENTS SAY ABOUT US
Foreside has been instrumental in helping my firm transition from our former broker dealer to its own RIA. The transition was a unique situation that required detailed knowledge, extensive experience and close collaboration with our former broker dealer. Foreside understood the challenges and was seamlessly able to put planning into action.
DOUGLAS A. BONEPARTH, CFP®, PRESIDENT & FINANCIAL ADVISOR, BONE FIDE WEALTH, LLC
"The registration process, which was completely new to me, was broken down step by step to help give me confidence throughout the process. Although I was a startup solo- advisor firm, the team made me feel important and was with me every step of the way. They were even able to help me make the transition from a state registered firm to an SEC registered firm shortly after my launch."
NICHOLAS CHIRICOSTA CFP®, EA, MPAS®, AWMA®, CRPC®, FOUNDER/WEALTH ADVISOR UTOPIA WEALTH MANAGEMENT, LLC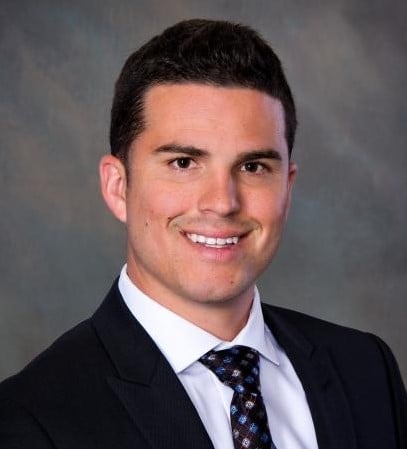 We moved to Foreside in 2019, and it was definitely a move for the better. We have onboarded several new advisors this year and had another advisor relocate his home to another state but kept his office in our home state. Foreside was there to help with the creation of the 2Bs as well as completing the U4s and making sure everything was done in a timely manner and correctly.
JEANNE TACKETT, V.P. OPERATIONS / CHIEF COMPLIANCE OFFICER TOTAL CLARITY WEALTH MANAGEMENT, INC.